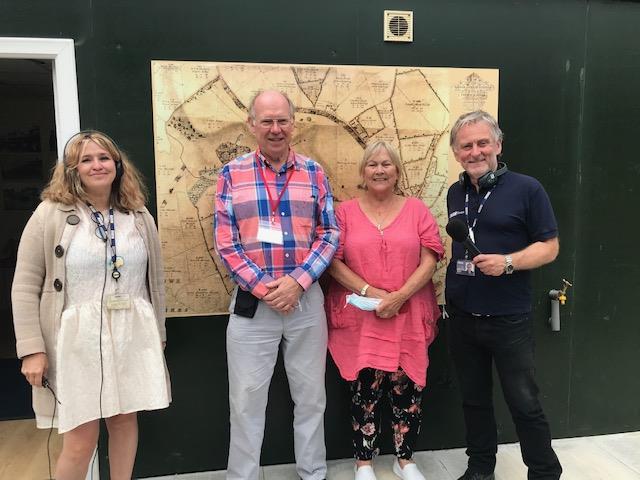 31st July 2021 - St Osyth Museum features on BBC Essex Quest radio as the third and final clue to the 'Guess the Location' game. Historical Society members, Nigel and Wendy, share local history stories with the presenters and radio listeners.
St Osyth Community Archaeology Project – Help us Dig for Our History
St Osyth is a village steeped in rich and fascinating history. From a headless princess, Danish invaders, witch trials, through to a world war base, the village has seen it all. Having previously featured on the Channel 4 'Time Team' project, artefacts found in St Osyth have dated the village back 8000 years, giving us a valuable insight into the various historical stages of the village and showing us ways in which the villagers before us lived in and used the area.
Now it's your turn to help us to find out more about our village's history!
St Osyth Museum and the Historical Society are inviting those living in the village to participate in a community archaeology project to uncover the history hidden beneath our feet.
Using the minimally invasive method of the 1-meter test pit, the project will allow for small tests pits to be carried out in gardens across the village, with the evidence and items found to be preserved and recorded by the Historical Society to build a clearer picture of the way in which the village has changed over hundreds of years.
Full guidance on how you can carry out the project in your garden will be given by local historian and Honorary Fellow of the Department of History at Essex University, David Grocott, who will be presenting an instructional talk during the museums Archaeology Exhibition on 21st of August 2021.
So, if you're interested in our villages history and have a garden of your own, this family friendly activity is the ideal way to contribute to our village's historical records.
Artifacts and data collected during the community dig will be exhibited in the autumn at the museum for all to enjoy.
To register your interest in joining the project or for more information on the community archaeology dig email stosythmuseum@gmail.com
Let's make history!
Stayed tuned for a Q&A with our Resident Amateur Archaeologist - #askanarchaeologist!